Many students around the globe dream of studying abroad and breathe life into their educational journey. It provides them with a whole new experience and serves as an excellent opportunity to prosper as an individual. Having said this, once students finally decide to pursue higher education overseas, they certainly ponder over factors like accommodation and travelling. Contemplating the how and what of living in another country is an obvious thing as it is going to be their home for the next few years. Here is some useful information for students coming to pursue their academic goals in India.
Accommodation
For international students choosing the final accommodation majorly depends upon their personal preference. Finding the right place of stay demands attention and time to explore different options. But, students coming to study in India can shed their worry as arranging decent accommodation is easy. This is because most of the Study in India partner institutes provide a feasible accommodation option in the form of hostel facilities. These institute hostels of most of the higher education institutes in India are strategically built near the respective college campuses for the ease of the students.
Furthermore, the hostel rooms are not only spacious but have all the amenities that the students might need on a day to day basis. In addition, there are a few other perks of staying in institute hostels. For instance, the students can make study groups, take help in studies from other students, make friends and take part in recreational activities. Apart from the institute hostel, the students have the option to opt for private accommodation like PG, homestays or private hostels.
Travel
After the students sort their accommodation, the next step is to get acquainted with the modes of transportation within the city and intercity. The knowledge of transportation systems comes in handy while travelling within the city, exploring, shopping or dining out or while taking trips to other cities. As far as travel is concerned, the students need not put too much thought into it as India has an extensive and affordable public transportation system. Different modes of public transport include metro/local trains, buses, taxis, cabs, autos, etc and their services can be found in almost every city in India. Therefore with the availability of such diverse options, commuting is easy in India.
Some of the popular modes of public transport in India are:
METRO
In the metropolitan cities of India, students can travel by high-tech metros that are perfect for covering distances within the city. They are one of the widely used modes of transport in several major cities owing to the convenient commute wherein the passengers can board the metros using either tokens or metro cards. One of the perks of modern-day metros is that they enable contactless services, right from entry/exit into the station, onboarding to recharging of metro cards.
LOCAL TRAIN
Other than metro trains, several cities such as Mumbai and Chennai have dedicated suburban railways or local trains for the public to travel long distances within the city. In addition to this, there are intercity trains that run on a daily basis connecting cities, separated by short distances. The students can travel to the place of their choice by simply buying a ticket at minimal rates and enjoy the rail ride.
BUS
Another public transport that is very accessible within cities and across town are buses. They are easy to get, run fast and the ticket costs are pocket-friendly as well. The students can either buy tickets every time they board a bus or can get a bus pass too. The bus pass can be secured from the concerned transport corporation after providing a copy student ID card and the students can ride around the city or town with just that bus pass! For travelling intercity, they can check out several apps like RedBus, MakeMyTrip, Abhibus, etc and book Volvo buses while going on trips with friends.
TAXI
Taxi services offered by online platforms such as Uber and Ola are a viable option for students because the services are hassle-free and everything from booking to payment can be done online. Students looking for comfortable long-distance travel can hire taxis in groups. Furthermore, these online platforms offer bike and auto services for intracity, intercity, and rental travel. Please note that this mode of public transport may cost a little more than metros, autos, buses, and local trains.
AUTO
One of the cheapest and the most sought-after public transport in India for short distances within a city is the Autos. These autos running on Indian roads are similar to Asian tuk-tuks and can be spotted everywhere in towns and cities. Also, they are so popular in India that platforms like Uber and Ola have included these three-wheelers as a mode of transport on their respective apps. So, students can book their auto rides with a few clicks through these apps. Not only this, there are battery operated three-wheelers available on a shared basis and can be spotted in plenty near bus and metro or local stations.
In totality, the students will face no trouble when it comes to commuting in India. The well-connected roads and the vast railway system enable the best and easy to access services at pocket-friendly rates to the public. All they have to do is get acquainted with their locality and moreover at every step the Study in India partner institutions will render regular assistance to them. Come to India to study, live, explore and gain a par excellence experience!
India is home to 40 UNESCO World Heritage Sites out of which there are 32 cultural, 7 natural and 1 mixed property.
Blogs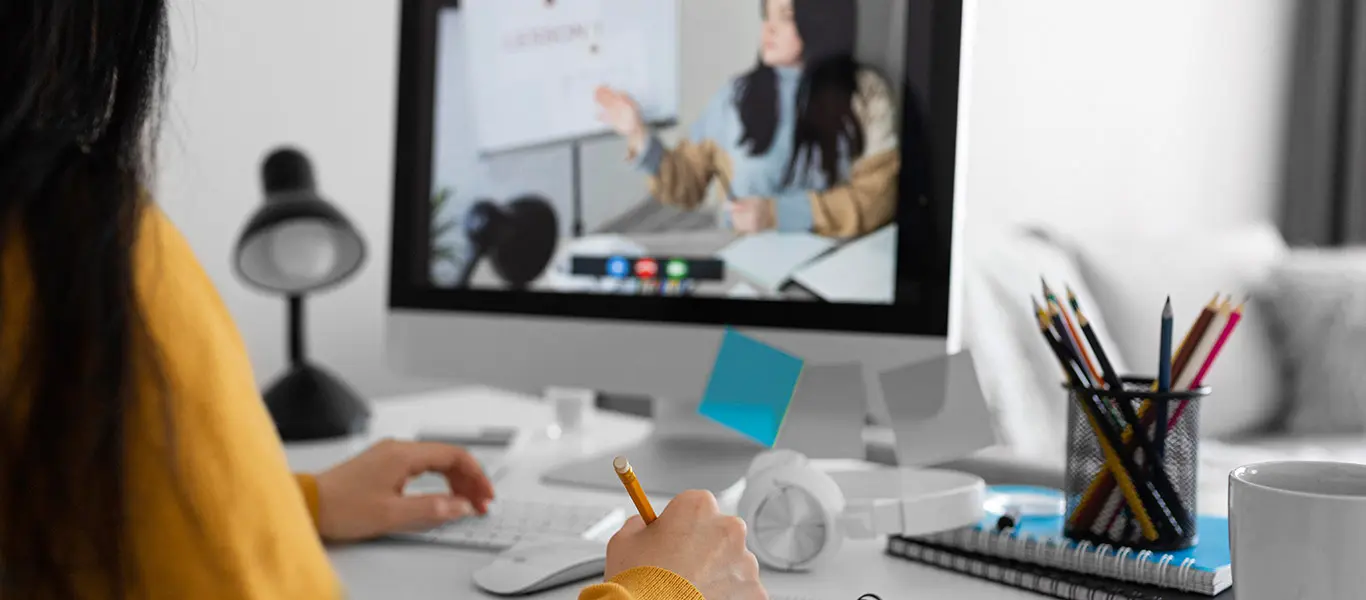 It's A Great Time To Apply Abroad! - Let Higher Education Take Flight
Looking to study abroad? Why not choose India? Indian institutes provide blended learning, world class infrastructure to enable holistic development Read more