Indian Student Visas are granted to individuals who wish to come to India and study at a recognized educational institution. They may apply for the same after receiving an offer letter from any of the Study in India partner institutes. Indian Missions/Embassies under the Government of India will grant the Indian Student Visa to foreign nationals who wish to pursue the following:
Regular, full-time, structured courses at educational institutes duly recognised by the statutory regulatory body in India.
Short-term courses and student exchange programmes.
ELIGIBILITY
Indian Missions/Embassies grant a student visa for a period of five years or for the duration of the course of study, whichever is less, to the below:
To foreigner students coming to India to pursue regular and full-time academic studies in India.
For foreigner students coming for industrial training, summer projects, and internships.
Provisional student visa valid for six months for the students exploring admission or taking admission tests.
Applicants should possess proof of admission to a full-time regular academic course in a reputed/recognized educational institution in India and evidence of financial support.
The applicant should also possess a "No Objection Certificate" from the Ministry of Health in case of admission in a medical or Paramedical course.
Spouse and dependent family members accompanying the applicant must apply for an Entry Visa (Not Tourist Visa). The termination date of the Entry Visa will coincide with the period of the principal visa holder.
VALIDITY AND ENTRY POINTS
Student visas are issued for up to five years, depending on the duration of the course. They can also be extended in India. Further, the passengers having valid Student visas can enter India from any desired port of immigration check post (Airport, Seaport).
STUDENT VISA FEE
The fees for a student visa are different for all the countries. Generally, the amount ranges from $14 to $118 but the students are advised to check the fees by contacting the Indian mission/embassy in their home country.
DOCUMENTS REQUIRED
Passport with 6-month validity
Passport size photographs
Photocopy of passport
Proof of residential address
A printed copy of the online (filled) form
Formal admission letter
Details of the University
Bank Statement
Disclaimer: However, the requirement of documents for student visas may differ across countries. You are required to confirm the same from your nearest Indian embassy.
HOW TO APPLY FOR VISA
The visitors are required to fill an online visa Application by visiting the website http://indianvisaonline.gov.in/visa/ and visit their nearest embassy with a printout of the online filled application and required travel documents.
People visiting India on Student Visa(S) (including those coming for the study of Yoga, Vedic Culture, the Indian system of dance and Music), Research Visa(R), Medical Visa(M) or Medical Attendant (MED-X) Visa and Employment Visa(E) valid for more than 180 days are required to get themselves registered with concerned FRRO, within 14 days of the first arrival, irrespective of the duration of the stay.
THE PROCESS OF E-FRRO
Indian Missions/Embassies grant a student visa for a period of five years or for the duration of the course of study, whichever is less, to the below:
As per the e-FRRO process, there is no requirement of taking an appointment and visiting the FRRO/FRO office unless specifically called upon by the FRRO/FRO authorities.
It is a web-based application and a centralized online platform for foreigners/ international students that enables faceless, cashless, and paperless visa-related services.
Using this application, the students are required to create a USER-ID by registering themselves.
Once registration is completed, the students can apply online for various Visa and Immigration related services using the registered USER-ID. International students can obtain all the services online (including Registration, Visa Extension, Visa Conversion, Exit Permit etc) without any hassle.
The necessary immigration/Visa documents such as Registration Permit/Certificate (RP/RC), Visa Extension Certificate will be sent to the students by post to the address mentioned while registering. Further, the documents will also be sent electronically to the registered email ID of the students.
The students are not required to mandatorily visit FRRO/FRO office for a grant of service. However, in certain exceptional cases, they will be informed to visit the FRRO/FRO on the scheduled date and time for the interview.
In case of exigency, the students can visit the FRRO/FRO office directly for a grant of service.
IMPORTANT INSTRUCTIONS
e-FRRO is mandatory for availing services at FRROs/FROs.
Services would be granted at FRRO/FRO office only in case of emergency.
The student is required to appear for an interview, if any, at the scheduled time/date, as informed by FRRO through email/SMS alerts. Further, the students should check their inbox daily for email alerts.
Students would be liable for prosecution/fines as per Indian laws, for any delay in fee payment/document upload/interview etc.
Students are advised to upload documents and photographs in good quality.
Students should use their own email id to ensure data privacy and data security as important communication would be sent to your email.
Services rendered through e-FRRO can be cancelled by the Civil Authority at any time, upon field enquiries and verification. Cancellation would be duly informed to the student and necessary action, as per Indian Laws, would be taken.
Students are advised to apply at least 2 weeks in advance.
**For more information, please visit https://indianfrro.gov.in/eservices/home.jsp.
Also, once the students reach India they will get the required assistance from their respective Study in India partner institutes.
The international students coming to study in India can be sure of the fact that their stay in the country will be nothing less than a joyful journey. India will serve as a home away from their own home. As and when they land in the country they will come across easy to avail facilities, a friendly environment, top-notch higher education and all-together wholesome experience.
The world's highest motorable road is located in Ladakh and it is built at a height of 19,300 feet.
Blogs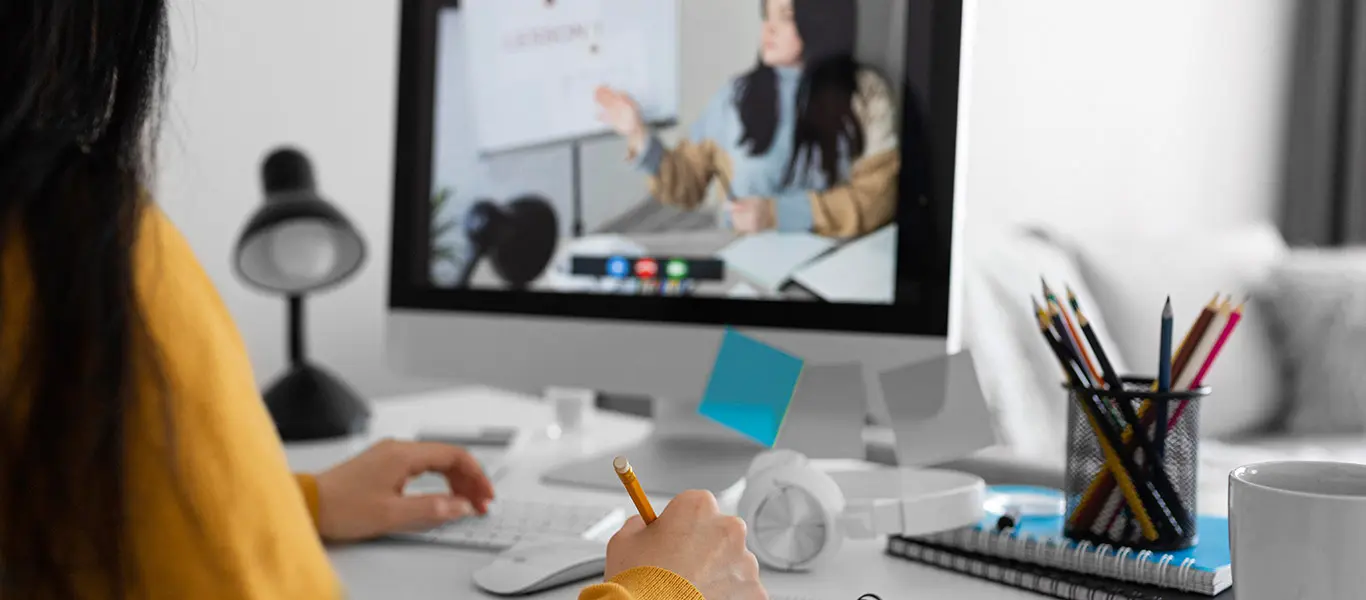 It's A Great Time To Apply Abroad! - Let Higher Education Take Flight
Looking to study abroad? Why not choose India? Indian institutes provide blended learning, world class infrastructure to enable holistic development Read more